PLEASE READ: ALL WEBSITE PRICING ONLY VALID IF PURCHASED ONLINE.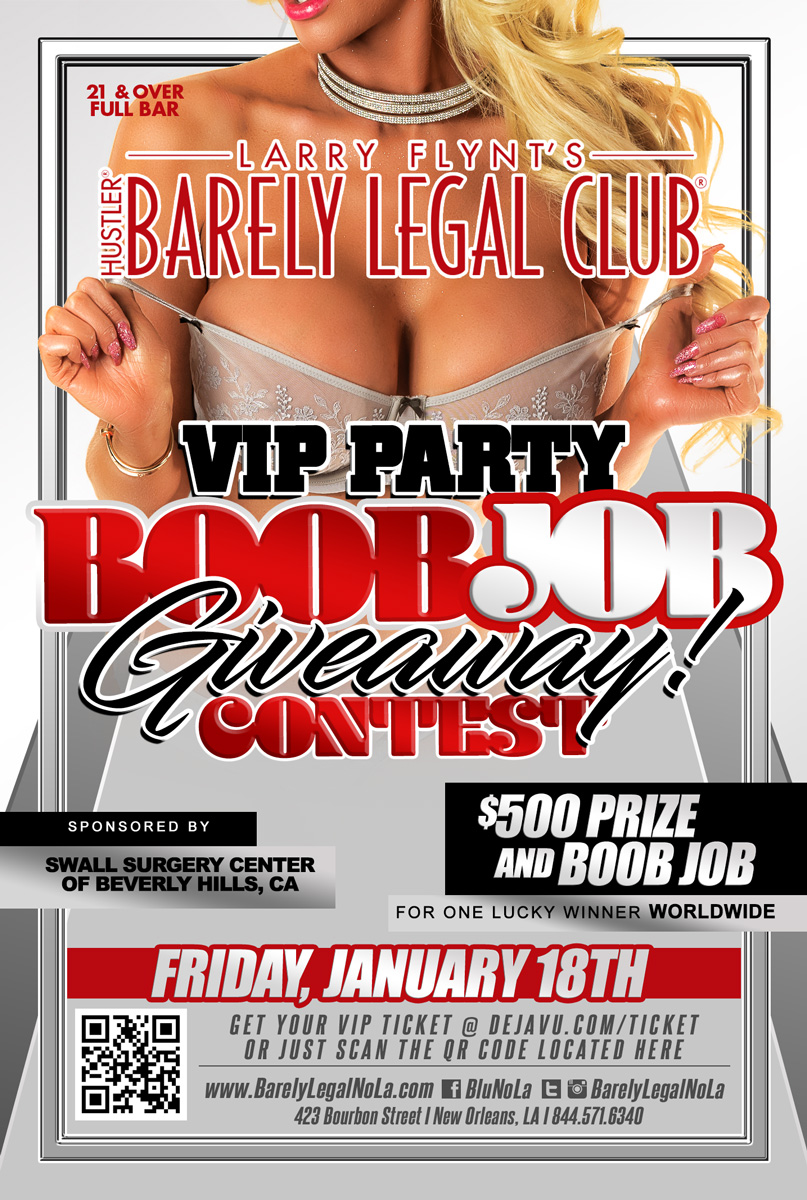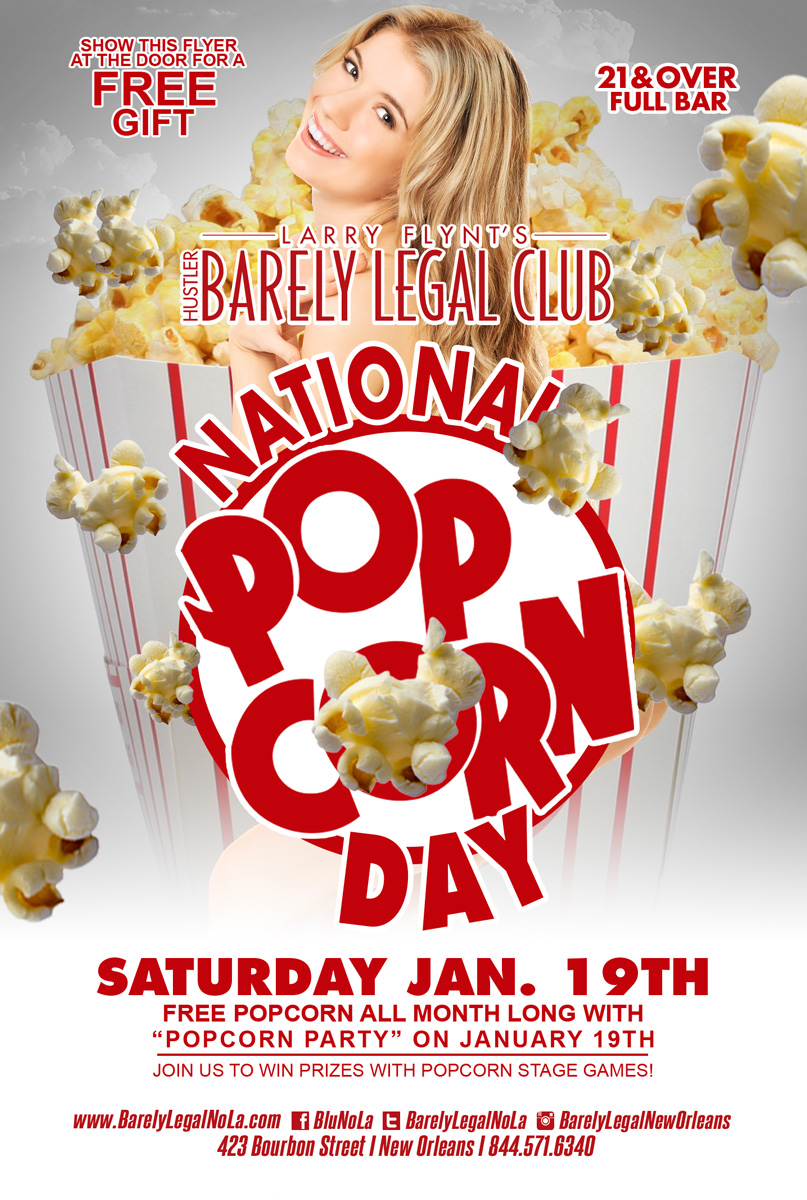 New Orleans Strip Club - World Famous Strip Club on Bourbon Street
Stop by the best New Orleans strip club today! We are the premier Gentlemen's Club on Bourbon Street. It is common knowledge that New Orleans is known for it's Nightlife. The World famous Bourbon Street keeps the French Quarter knee-deep in action. Most all of the French Quarter bars stay open until the early hours of the morning and never need a reason to shift into party mode. Located at 423 Bourbon Street is the stunning Larry Flynt's Barely Legal show club. The one and only location thus far for a very original night out in the Quarter, packing a capacity of about 300+ screaming patrons.   On the first floor of this party parade is the Sugar Bar and Sugar Stage, which are both dead ahead as you enter the main room. A favorite for the rowdy tip-railers and barstool visitors who like to be right in the middle of the action.To the rear of floor one, you will find the Spice Bar and the Spice Stage. This area affords a little more sultry accommodations with dance areas and it's own bar to the rear of the club. Roughly 75+ steamy stage strumpets frequent all floors throughout two banging shifts.   On floor two, you will find the Playground Lounge complete with it's own main stage, full bottle service, a bevy of luxurious theme rooms and VIP dance area for those special occasions. All floors have elevator access if you like to party undetected or just dig the ride. In the summer months…May-September..Barely Legal opens it's patio to the Blue Lagoon, with cabana beds, a shower stage and a huge round pool with a swim up bar. Larry knows what you want- the best New Orleans strip club!